History
Since its inception in 1994, ATAC has been the leader setting standards in the contracted air services and adversary air industry. With over 20 years of experience and more than 65,000 flight hours successfully completed, ATAC has an impressive lineage of aviation accomplishments.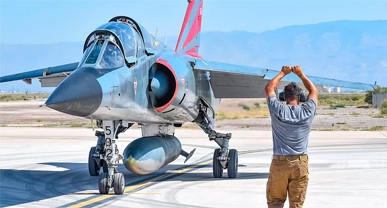 2020
ATAC won the USAF CAF CAS contract in summer 2020. ATAC will provide adversary air training to pilots at Luke AFB, AZ, Holloman AFB, NM and Eglin AFB, FL. The combined awards provide for over 3,000 sorties per year for up to 4.5 years, which will be provided by ATAC's fleet of Mirage F1 fighter aircraft and are expected to commence in Fall 2020. The awards are part of an initial round of 6 operating locations the Air Force has selected under the CAF CAS program.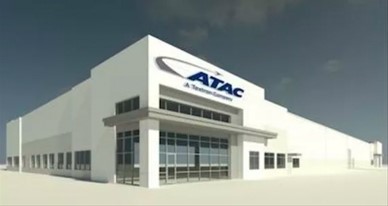 2019
The ribbon-cutting ceremony opening the Adversary Center of Excellence at Alliance Airport, Fort Worth, Texas occurred in September of 2019. The new location serves as the assembly line and MRO base for the Mirage F1 fleet which will also be operating at other locations. The first flight of a refurbished ATAC Mirage F1 took place on 22 August, while the first revenue mission supporting chase flights for newly assembled Lockheed Martin F-35s took place in December. The ATAC ACE facility is the company's largest operation to date, envisioned to include as many as 200 personnel responsible for the maintenance of high-performance aircraft operating at multiple locations throughout the U.S. Within ATAC ACE is a new 75,000 sq. ft. hangar facility which is designed to support not only maintenance but pilot training and professional development.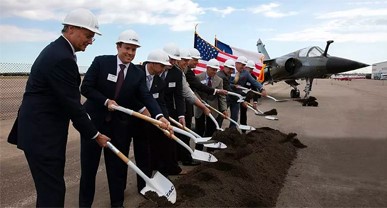 2018
Groundbreaking ceremony for the Adversary Center of Excellence at Alliance Airport, Fort Worth, Texas. In October 2018 the Groundbreaking Ceremony for the Adversary Center of Excellence took place at the Alliance Field airport in Fort Worth, Texas. Local politicians alongside ATAC, Textron and Hillwood leadership announced the new permanent operating location and the construction of a hangar and office facility to support future growth for the company.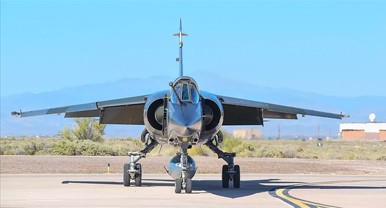 2017
ATAC completed the purchase of 63 Mirage F1s from the French Air Force in July, taking ownership of the entire legacy fleet, all support equipment and over 150 ATAR 9K50 engines. This massive investment was targeted at winning a portion of the US Air Force's upcoming CAF CAS Adversary Air contract.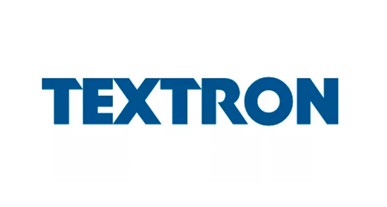 2016
In 2016 Textron Inc. purchased ATAC.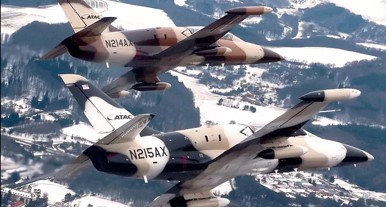 2011-2015
United States Air Forces in Europe (USAFE) selected ATAC to support JTAC training for US and NATO forces through the USAFE Air to Ground Operations School (AGOS) in Einsiedlerhof, Germany. ATAC flew its first revenue flight in November 2011 initially using leased aircraft and soon two company-owned specialized Air to Ground and NVG-capable L-39ZA Albatros aircraft. The jets were based at Zweibrücken and later at Saarbrücken airport with the primary training locations in Landstuhl and Kaiserslautern. The crew regularly deployed to Bavaria and supported JTAC training for the 4th Air to Ground Operations Group at US Army installations in Hohenfels and Grafenwöhr Germany.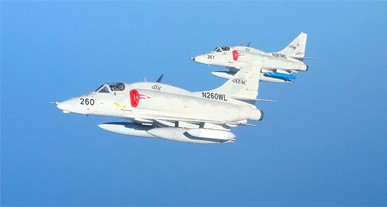 2010
On May 27th, US Marine Corps Joint Terminal Attack Controllers (JTACs) cleared a flight of ATAC's A-4 Skyhawks to drop inert practice ordnance on a USMC target range. JTACs controlled the ATAC pilots and A-4 Skyhawks. ATAC was the first civilian company cleared to employ Mk-76 and LGTR inert training munitions in support of DoD JTAC training.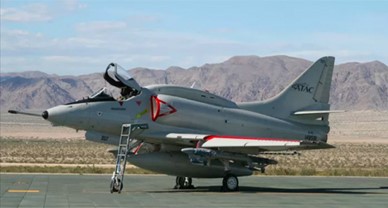 2008
In 2008, ATAC began leasing A-4L and A-4N from A4LLC Company and ATSI. ATAC added the air-to-ground mission with the A4's this year in response to urgent requests for Joint Terminal Attack Controller (JTAC) training for the Marines and Navy. The A-4 Skyhawk performed comparably to the Hunter at subsonic speeds but due to their decreased reliability and the complications and expense of operating multiple aircraft types, the Skyhawks were phased out in the summer of 2010.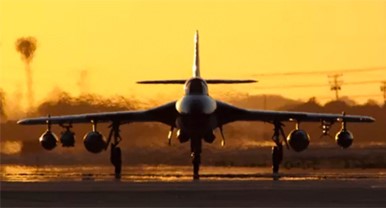 2008
ATAC had two Hawker Hunter shipped to Hawaii from Japan in 2006 for two months and in 2008 MCAS Kaneohe Bay, Hawaii became the fourth permanent operating location. ATAC's Hawaii operation primarily supports fleet integrated training with the two Hunters based there, conducting target towing for Navy ships and air intercept control scenarios for the ship-borne controllers. They fly other missile profiles for ships and act as Red Air for the Hawaii Air National Guard's F-22s. They also fly Close Air Support training missions for the US Marines and USAF JTAC controllers and take part in the yearly RIMPAC exercise from Honolulu.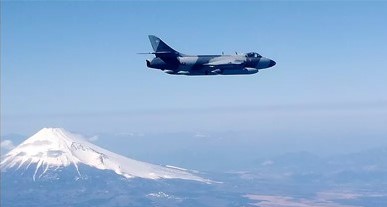 2006
ATAC began operating out of NAF Atsugi, Japan in 2006, with two Hunters permanently based there and the personnel, pilots and maintenance crews travelling to Japan for scheduled training and exercises. ATAC's WestPac Operation supports the US Navy with Fleet Integrated and Air-to-Air training in a wide range of missions. The exercise locations include Iwakuni, Japan; Philippines; Thailand; and Andersen AFB, Guam as well as Kadena and Okinawa in Japan and Kunsan Air Base, Korea.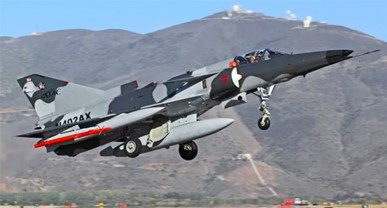 2004
In October 2004, the first ATAC aircraft landed in Point Mugu NAS, establishing a permanent presence at the NBVC facility and ending its deployment location at NAS Miramar. ATAC has supported all Pacific Fleet Battle Group workups in the W-291 operating area, unit level training for Navy and Marine Corps operational F/A-18 squadrons and FRS units from NAS Lemoore, as well as MCAS Miramar, all staging from Point Mugu. Aircraft, pilots and maintenance crew regularly deploy from Point Mugu to Alaska, Yuma, Boise, and numerous other locations.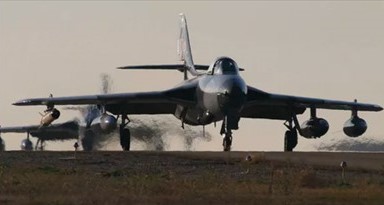 2003
The first Mk-58 Hawker Hunter arrived at ATAC in 2003. The subsonic Hunter was better suited for the Type 3 missions than the Kfir and proved to be extremely versatile and reliable. One dual-place Hunter was used for training in Newport News, and single-seat Hunters were subsequently added to locations on the East and West Coast, with two each placed in both Hawaii and Japan.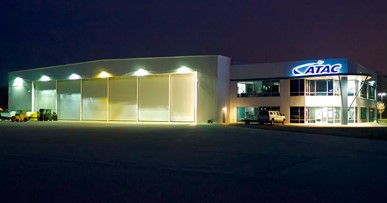 2002
ATAC established its home base at the Newport News/Williamsburg International Airport in early 2002, commencing operations under NAVAIR's newly awarded contract in May. The aircraft flew its first mission supporting VF-101, the F-14 FRS at NAS Oceana. ATAC operations continued throughout the year, often joining VFC-12, a Navy East Coast Aggressor Squadron, in supporting Atlantic Fleet F-14 squadrons and SFARP's at NAS Oceana and NAS Key West. ATAC also supported the USAF 94th TFS and flew missile profiles against Canadian warships. In November ATAC accepted delivery of 2 single seat Kfirs and the 2-seat aircraft was returned to Israel. Five additional Kfirs joined the fleet in the following years.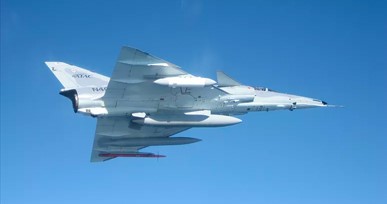 2002
After flying on a Navy contract as a minority partner, VORTEX put a bid for the first Type 3 and Type 4 NAVAIR contract which was to start in 2002. The next step was the purchase of a two-seat F-21 Kfir from Israeli Aircraft Industries (IAI) and forming a new company called Airborne Tactical Advantage Company. ATAC won the contract with 2 Drakens and 1 Kfir, but the Drakens left ATAC service in 2004 as more KFIRs were added to the inventory.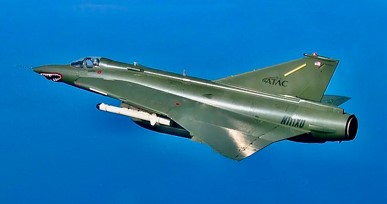 1997
In late 1997, VORTEX began flying the Drakens on simulated missile profiles supporting joint U.S. exercises. The reliable and supersonic Drakens performed much better than the Learjets previously used by the US Navy and soon US Navy Red Air and Electronic Warfare missions were added to their profile.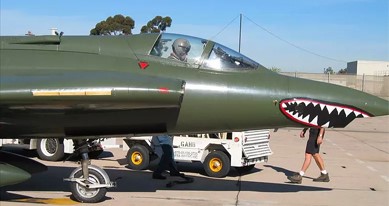 1995-1997
VORTEX was brought in as a minority partner to support Navy training for the high-speed mission and flew research and development missions for the Navy for two consecutive years with two Saab J-35 Draken aircraft.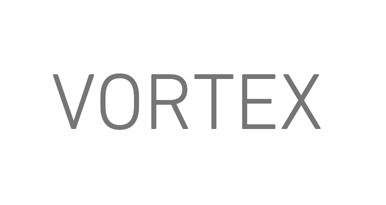 1994
Jeff "JD" Parker founded a company called VORTEX in 1994.