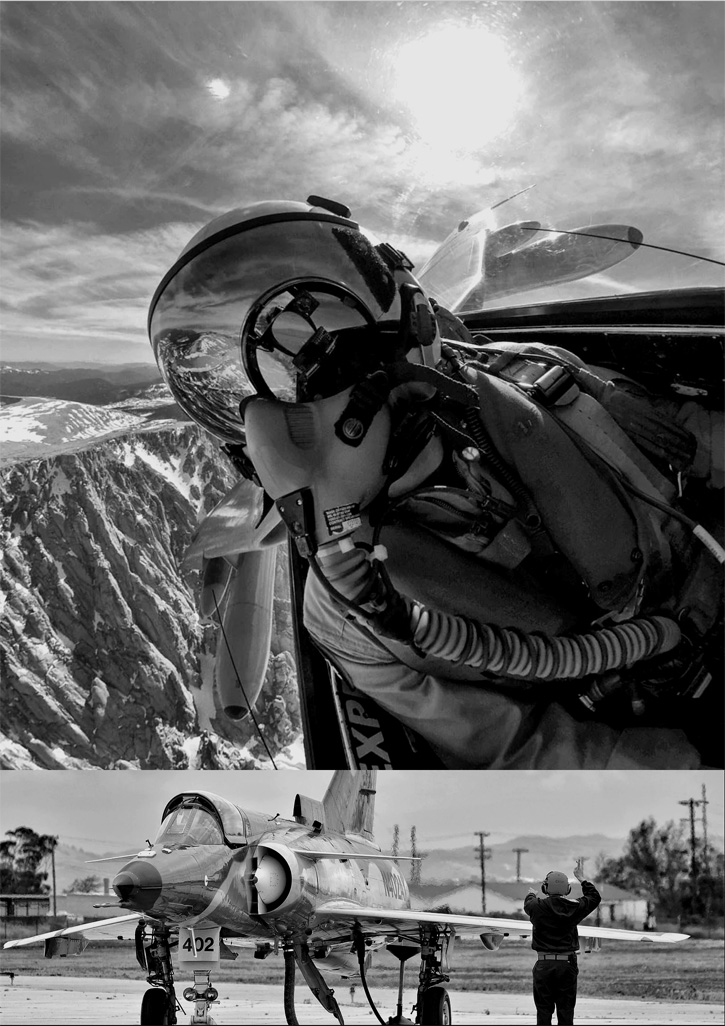 WHO WE ARE
---
ATAC comprises the world's largest outsourced civilian, tactical airborne training organization and we proudly provide the highest-quality live training to Fleets, Squadrons, Regiments and Battalions that put their lives on the line every day in the name of Freedom.

For the last 20 years, Airborne Tactical Advantage Company, or ATAC, has trained Navy, Marine, Air Force, Army and International aircrews, ship-crews and Combat Controllers/JTACs in the air-to-air, air-to-ship, and air-to-surface arenas. From five major locations world-wide, including the Continental US, Hawaii, and the Pacific, ATAC has trained the finest warfighters with over 65,000 hours of tactical flying support. ATAC has trained at the US Navy's elite Fighter Weapons School (TOPGUN), the US Marine Corp's Marine Aviation Weapons and Tactics Squadron One (MAWTS-1), and at the United States Air Force's Weapons School. We firmly believe it is our mission to assist in Training Today's Warriors for Tomorrow's Challenges.

ATAC employs a sizeable team of seasoned tactical aviators. Our dugout is full of US Navy, US Marine Corps and US Air Force pilots who served as leaders, instructors and tacticians within the armed forces of the United States. These men and women take great pride in the mission of ATAC. Many of them are former TOPGUN, MAWTS-1 and Weapons School instructors or graduates who continue to share their skills and expertise with today's warfighters.

ATAC's maintenance (MX) team is staffed and trained with more than 50 FAA A&P and IA certified mechanics. We employ a growing maintenance team of more than 150 personnel, with many of them being experts in their respective field. ATAC takes great pride in the mission-capable status of our aircraft and this allows us to enjoy a mission success rate that exceeds 95%. For the past eight years (2013-2020), ATAC has been awarded the FAA William (Bill) O'Brian Diamond Safety Award for overall maintenance excellence.

Finally, ATAC employs a complete professional staff that oversees all company functions. This includes human resources, legal, contracts, export/import, business development, Quality, finances, safety, IT and a host of other key functions. ATAC is supported by experts from within the Textron Systems and Textron, INC. businesses. ATAC's headquarters is in Newport News, VA but the company also has major operating locations at Alliance Airfield in Ft. Worth, Naval Base Ventura County (formerly Pt. Mugu), Naval Air Facility Atsugi Japan and Marine Corps Base Kaneohe, Hawaii. In 2020, ATAC is building additional operating locations at Luke AFB (AZ), Holloman AFB (NM) and Tyndall AFB in Florida. The Tyndall location supports flight operations for Air Force fighters coming from nearby Eglin AFB.